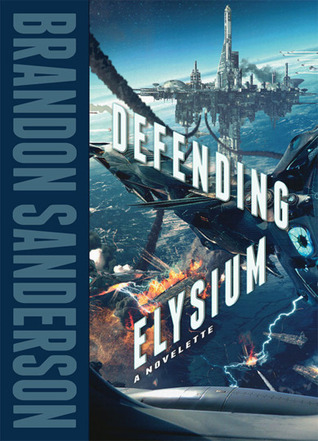 Book Review: Defending Elysium by Brandon Sanderson
"I might have been wrong … about everything."
A 2008 science fiction novella. It opens like many SF stories, with the point of view character arriving at a remote space site on a mission. Before he can attend to business, events propel him in another direction.
Too bad the movie Elysium released after this tale. The similar names, referring to where dead heroes go in Virgil's Aeneid, will confuse potential readers. This tale has nothing to do with the movie.
Cover Art Quibble: The events depicted have nothing to do with the story.
"Perhaps we can salvage something from paradise."