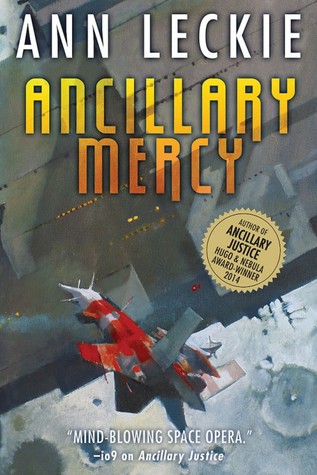 Book Review: Ancillary Mercy by Ann Leckie
"You don't need to know the odds. You need to know how to do the thing you're doing. And then you need to do it."
The Moon is a Harsh Mistress meets On Basilisk Station. A different kind of space opera. This one had a solid three up to the climax. Leckie drew everything—almost everything—together in a logical and satisfying manner.
Curiously, the tale itself featured a lot of unnecessary repetition, almost as if it was written to be published by chapters, and Leckie felt obligated to explain what she'd previous explained several times.
It's no spoiler by now to admit that Breq is the titular ancillary. Ancillary Justice established that Breq found the differences between male and female humans so insignificant that "she" referred to all of the as females. Now the rest of the cast follows the same convention, which undercuts the point—and humor—of Breq doing so.
And humor is an important feature of these tales. "Remember … internal organs belong inside your body. And blood belongs inside your veins."
Crutches? No levitation chair? Even Pixar has those.
Normally I hate deus ex machina stories. But this "deus" was hiding in plain sight for most of this book, if not the entire series.
Quibble: Station could have killed the tyrant dozens of ways.
"In the end it's only ever been one step, and then the next."