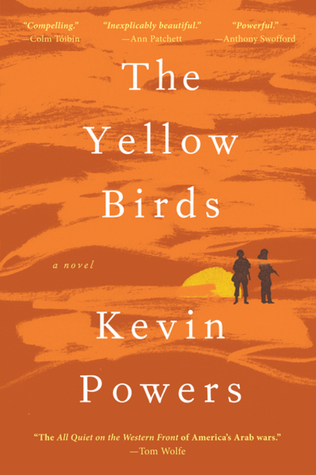 Book Review: The Yellow Birds by Kevin Powers
What was it like over there?
"Now I know: all pain is the same. It's the details that are different."
"My missing him became a grave that could not be filled or leveled, just a faded blemish in a field and a damn poor substitute for grief, as graves so often are."
As C. S. Lewis famously did not say, "we read to know we are not alone.' We can't—and don't want to—experience all there is to experience, but we do want to know what some of those emotions are. They edify, even if they hurt. All pain is related, if not the same.
Kevin Powers' first novel brings the vast scope of war into the breadth of a single person. He's no hero, but he tries to do what's right… and fails. No man should be made responsible for another's life. We have enough trouble being responsible for ourselves.
Amazing freshman effort. Not perfect by any means, but Powers gets extra credit for this being his first novel.
"If there is anything true in this world it is that war is only like itself. People, however are all the same: grief and fear, shame and anger are as alike in each of us as our breath and blood, in spite of the differences of scope or scale or the useless divisions of their common and uncommon causes."