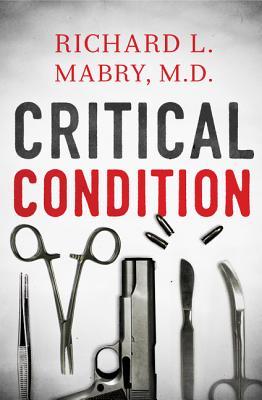 Book Review: Critical Condition by Richard L. Mabry
Not sure what you call a book like this. Definitely a murder mystery. Definitely Christian fiction. Definitely a medical thriller. But the resulting mash up exceeds the component parts, usually. The medical minutia occasionally slows the pace. The Christian aspect is deftly handled, better the most Christian romances or adventure stories.
The protagonist is a surgeon who finds herself surrounded by bullet-riddled dead bodies, several outside the premises of her hospital. And she's not handling it very well. Oh, and her wild-child sister is desperate for shelter, and not all is right with the parents, and her fiancé isn't … and that's her fault. And, is that cop hitting on her?
Occasionally had a Connie Willis flavor with characters so over-loaded their missing obvious details. Details which may prove fatal.
Starts slowly and the pace builds.