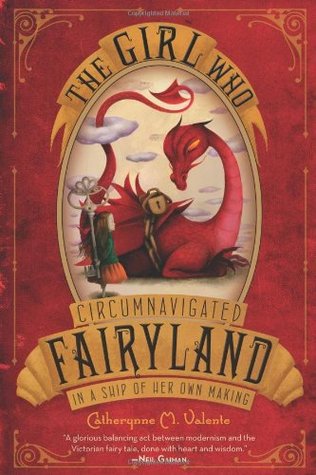 The Girl Who Circumnavigated Fairyland in a Ship of Her Own Making by Catherynne M. Valente
A delightful mash up of ancient and recent fairy tale motifs. Fairyland follows twelve-year-old September as she is whisked from her Nebraska home (perhaps during the 1940s) to the wonderful and treacherous land of fairy.
Many borrowings from previous tales makes the story an Easter Egg hunters delight. It'll probably appreciated more by the parent who reads it than by the child to whom it is read, at first. I love the storyteller's voice.
Certain to be a classic in its own right.
Ana Juan's illustrations capture just the right feel.