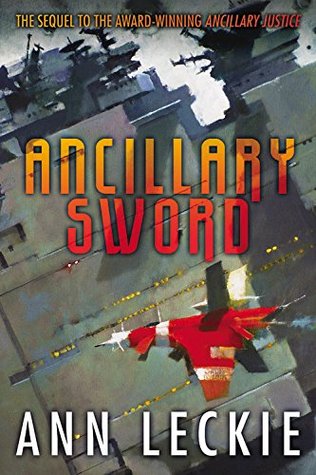 Ancillary Sword by Ann Leckie
Breq rides again.
Ann Leckie introduced her technological superhero in Ancillary Justice, (to which I gave five stars) and while Sword is a fun read, there's a lot more of the same. She provides enough of a gap between the two books and sends Breq off to a new challenge. (One which will continue in Book Three, and Four, and …)
Sadly, I'm already seeing signs of the Robert Jordan syndrome (extending the story for the sake of extending the story).
It's hard to keep interest high when your hero is so extraordinary that she anticipates and/or overcomes all obstacles without apparently breaking into a sweat. The author can erect successively higher barriers, but the reader knows the outcome.
Suspect I'll wait before jumping on whatever form Imperial Radsch #3 takes. Still, this is a good read. I would have had no trouble awarding four stars last year.