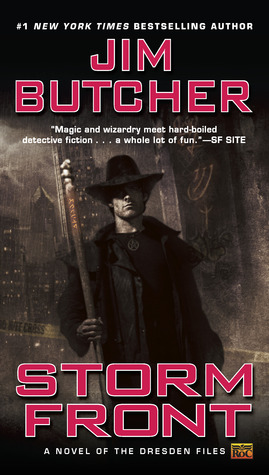 Book Review: Storm Front by Jim Butcher
Reviews of books in a genre the reader doesn't like are questionable. I'm not a fan of urban fantasy nor hard-boiled detectives. However, I've heard for years how great Butcher's Dresden File novels are. So, when a bundle of them in e-pub format became available through my local library, I took the plunge.
Yeap, I don't care for urban fantasy. That said, this was an excellently conceived and written story. Butcher's writing is head-and-shoulders above today's crowded market place. Butcher's storytelling propel the reader through the story.
Interesting how dated a book only fifteen years old is. It's like reading something a century old. You're constantly jerked out of the story by the quaintness. Even so, VW Beetles were rare in 2000. And while "cellular" phones are mentioned, Dresden doesn't use them (for reasons revealed early in the story). The ubiquity of pay phones in Chicago certainly dates the story. Good luck finding one now.
I liked it even though I didn't like it. I may try another.