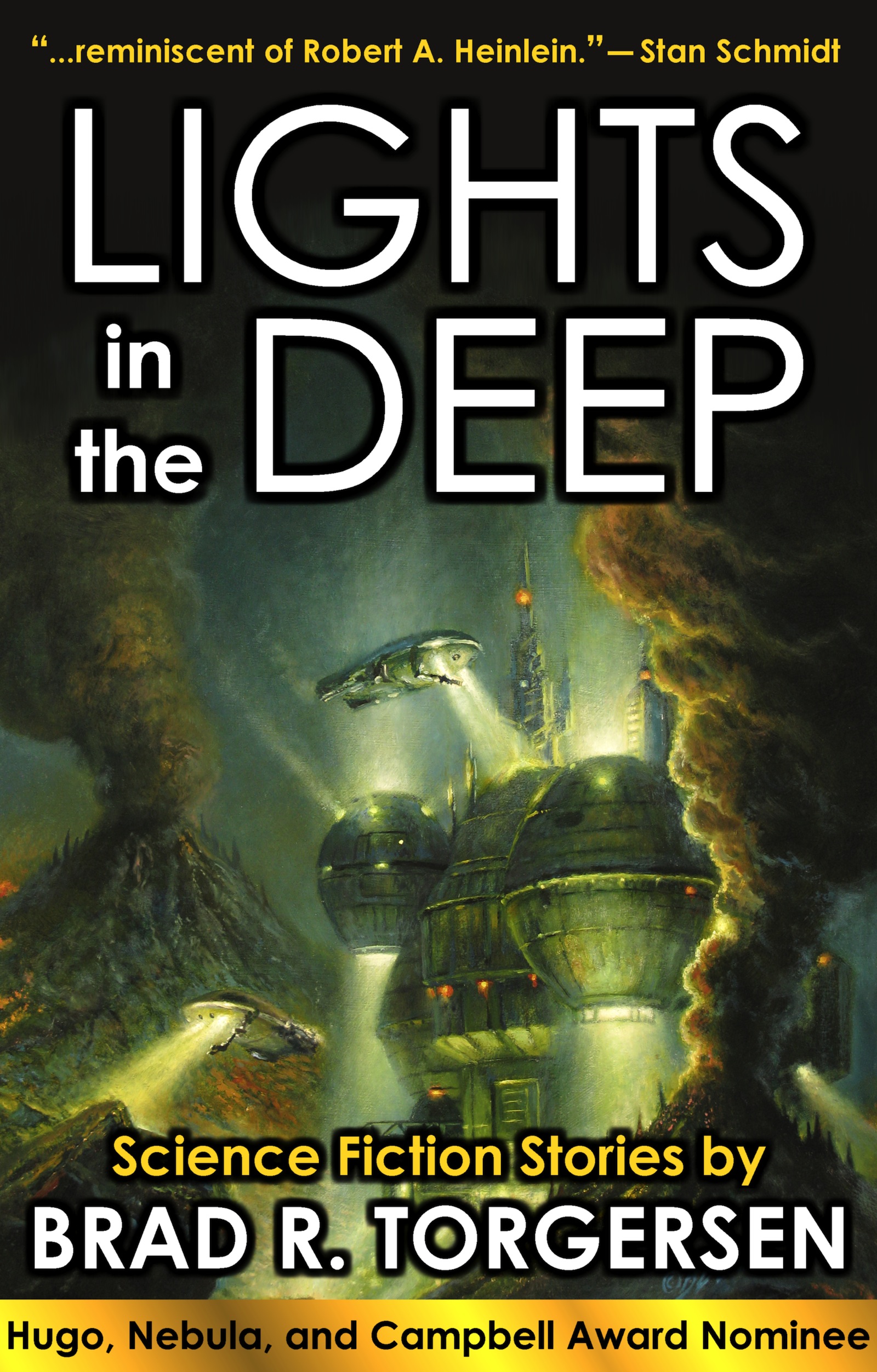 Book Review: Lights in the Deep by Brad R. Torgersen
"What I think fiction … ought to do, more than anything else [,is]: Illuminate the way, shine a spiritual beacon, tell us that there is a bright point in the darkness, a light to guide the way, when all other paths are cast in shadow. If our stories can't do that for us … what's the point?"
In his essay "On the Growth of Fantasy and the Waning of Science Fiction" author Brad R. Torgersen notes that modern science fiction has become a nihilistic exercise in pessimism (my terminology) while fantasy has retained the buoyant optimism of the last century. A notable except is the science fiction of Torgersen himself.
This anthology of the break out stories of a fresh new voice of hard science fiction is proof that great SF stories can—are still being written. Normally, I avoid anthologies. Even those marketed as "The best of …" usually disappoint. Lights in the Deep doesn't.
Quibbles? Someone should have proofread it one more time. A few minor typos pepper the text. Fewer than many Smashwords ebooks.
If you've given up on modern SF, try Torgersen. Try Lights in the Deep.